Lucy Yanagida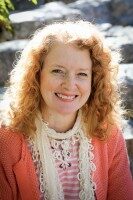 Lucy Yanagida is a wildlife and landscape oil and pastel painter living in the beautiful foothills of Superior, Colorado. Her subject matter is often influenced by the abundant wildlife within steps of her back door.
She has been an artist for many years, but just seven years ago she was compelled to take her art skills to a much higher and refined level, through numerous workshops and classes from some of the top-rated painters in Colorado.
"What a great community of artists I have met in this region who are all in this same soul-searching pursuit. We get to be among other artists around the world who can help others understand how priceless the landscape is and it's ever-vanishing wildlife".
Lucy is thankful for the opportunity that her son has to witness the victories and struggles that she encounters in her studio and the importance his parents put on getting out into nature. It is a great source of inspiration and healing and hopes that it will continue to be one that he will deeply care about throughout his life.
lucyyana50@gmail.com
303-249-3543
1305 S Gibson Ct, Superior, CO