workshops & classes offered by members
Dated Workshops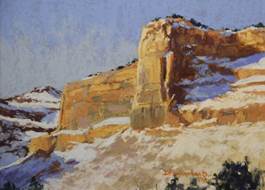 Pastel classes with Diane Fechenbach, PSA, IAPS-MC, DP-PSWC
Oct 4, 2023 – Dec 20, 2023
Highlands Ranch, Colorado
Learn to love pastel. It is fun, easy and the results are luminous. Explore this remarkable medium in a friendly group. Ongoing classes 1st and 3rd Wednesday 10 am – 3 pm. Explore mark making, mixing, layering, tips for getting started and pointers on how to finish and frame. Topics include composition, picking the subject, a little color theory, which supplies you want in your box and why. Loads of one-on-one help. Emphasis is on building strong paintings and developing a personal style. All experience levels welcome. Contact at diane@lightnshadowstudio.com or 303.791.4591. Please leave a message. More info at  www.lightnshadowstudio.com.
On-going Classes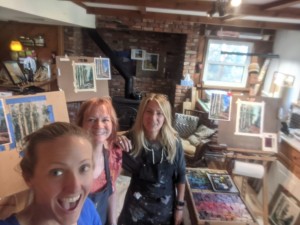 In-Studio Painting Class with Jeannette Stutzman, Master Signature Member PSC
3145 Sulky Lane, Evergreen, CO 80439
Come to my Evergreen studio for a 2 hour (or longer) in-studio painting class. The class is informal and designed to provide one-on-one instruction and guidance in the areas that you need help. Please plan to bring your pastels, paper, drawing materials, travel easel and drop cloth. We'll make a plan when we talk so we can decide on reference. I will provide you with a TV tray to put your pastels on while you're working. Visit my website at JeannetteStutzman.com to see examples of my artwork.
When: Call or text at 720-320-3929 to schedule some time.
Cost: $25/hour.
I am a Master Signature Member of PSC and I've been teaching for over 20 years.
Please call me with questions or help signing up at 720-320-3929 (cell phone). Email at Artist@JeannetteStutzman.com. All levels, Drawing, Pastel, Oil...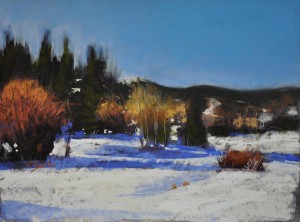 Plein Air Painting Tune up with Cliff Austin
Plein Air Painting Tune up
Tuesday Mornings - on going email me for more information
locations vary, $120 for 4 sessions
some plein air experience preferred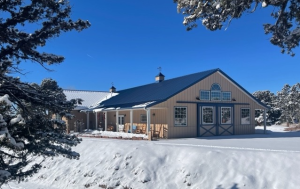 Workshops in Santa Fe, NM!
Beth Cooper (PSC member) has opened an art workshop space in Santa Fe!
Teachers lined up are: Desmond O'Hagan, Barbara Jaenicke, Mike Mahon, Tobi Clement, Christine Swann, Lorenzo Chavez and Diane Fechenbach lined up for this year.
"Beth"
Owner and Operator
Bluebird Studios, LLC
Santa Fe, New Mexico
720-933-4022
www.bluebirdstudiosantafe.com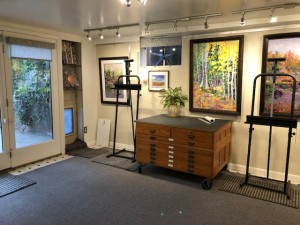 MIXIN' IT UP - T5: Techniques, Theory, Tips, Transitions & Transformation
3371 S Corona St, Englewood, CO 80113 (Home Studio)
Pastel Class with Ivadell Marie, B.S. Art Education, PSC Signature Member

This class is ongoing focusing on:
Materials: Papers & various substrates, Pastels and experiment with
new materials
Color Theory
Values
Composition
Pastel Techniques (demonstrated & practiced)
Our time will focus on your artistic concept which we'll build with the basic principles and elements of art (line, shape, color, value, proportion, balance). We'll work together with whatever artistic level you begin with, and through encouragement, practice and just plain fun, you will develop your own style and finished artwork!
I just have a maximum of 4 students per class, so a lot of individual attention.
As one student stated, "It's a non-threatening & encouraging environment".
All levels are welcome since there is something to learn for all in this experience.
Call for schedule (303.748.0141)
Price: $45/3 hr. session (if 3-4 students in class); Private class: $75/3 hr)
If you are hesitant jumping into a class environment, we can work together for a private 3-hour session prior to joining the class ... Just call to chat!
Phone: 303-748-0141
Email: IvadellMarie@gmail.com