PSC was formed in 1994 by six artists to promote pastel artists, the soft pastel medium and to encourage the appreciation and art of pastel painting. PSC has become a far reaching organization, uniting artists across the Rocky Mountains and beyond.
We offer opportunities for pastel artists through "pastels only" exhibitions in:
International Open Show
Membership Shows
Small Works Show
Online Show
Informative demonstrations by recognized pastel artists
An Electronic Newsletter for pastel artists is included with PSC membership. Pastel workshops, classes, exhibitions and pastel related editorial articles can be found in the newsletter.
PSC members are from all around the US and we even have an international member! The Pastel Society of Colorado is incorporated as a non-profit organization. The PSC is run completely by volunteer members.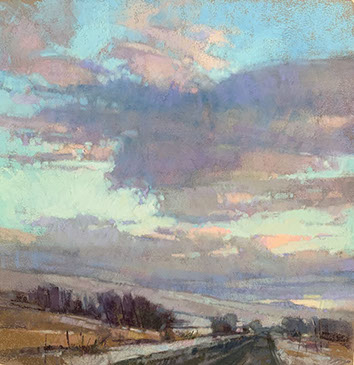 "My first pastel group I joined was the Pastel Society of Colorado. I found that the benefits of being a part of this group are immense — the demos, the lectures, the opportunities to take workshops and be in exhibitions. "

–Lorenzo Chavez
"Being able to participate in those exhibitions, its a great way to get your name out there and for people to know what you're doing."

–Xenis Sease
"It's great to be a part of an organization like the Pastel Society of Colorado because you're connecting with other artists. It's people helping people."

–Rebecca Dierickx