Connie Heinen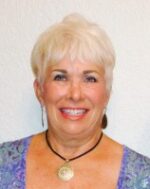 Connie has been interested in art since she was a child. She had an Aunt and a cousin who were professional artists and took an oil painting class from her cousin in the 70's. That was an AHA moment and she found out that she could paint too. She painted with oils for many years then switched to acrylics and has taken a few watercolor classes from a Master Watercolorist from Oaxaca Mexico. Now her favorite medium is Pastels. Connie is primarily a self taught artist not having a degree in art but a passion for it. She has sold many of her paintings and lives part time in Colorado and part time in Baja Mexico.
In her "real life" she is a Paramedical Esthetician and a Master Certified Permanent Makeup Artist
She is excited to be a part of the Pastel Society of Colorado.
permsolutions@aol.com
970-261-0007
Grand Mesa Lake
Painted on Lux Archival sanded paper. Used various pastels NuPastels, Terry Ludwig, Diane Townsand, Sennilier. Did an alcohol wash.
12x16