Lee McVey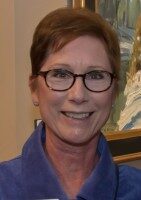 Lee paints landscapes which evoke a feeling of being there in the moment. Her love of nature began when she was a young girl while walking in the woods with her grandparents. Those experiences have inspired Lee to focus on studio and plein air landscape painting.
She is a Distinguished Pastelist in Pastel Society of New Mexico, Master Signature member of Plein Air Painters of New Mexico, a signature member of Pastel Society of America, Plein Air Artists Colorado, Pastel Painter's Society of Cape Cod, and Sierra Pastel Society. Albuquerque Art Business Association named her a Local Treasure in 2016. Southwest Art magazine featured Lee as an Artist to Watch in the September 2016 issue. Her pastels have been featured in full-length articles in the magazines Pastel Journal, American Artist, and International Artist. Lee's work has also been featured in the books 100 Ways to Paint the Landscape and Plein Air New Mexico. Her work has been in numerous juried national shows and has garnered awards at local and national levels. Her pastels won an honorable mention in Pastel Journal magazine's Pastel 100 competition in 2012 and her work was a finalist in The Artist Magazine's competition in 2010.
For many years, Lee taught elementary school art and adult pastel classes in central New York State. Now a resident of Albuquerque, NM, Lee paints, often "en plein air," and also teaches pastel classes.
lee@leemcvey.com
505-417-3516