Christina Oddo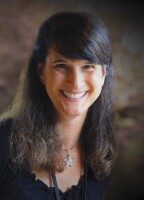 Artist Statement:
"Travels, appreciation for the natural world and love of painting have shaped my vision as an artist. I create expressive, realistic pastel paintings that capture fleeting moments of rich color and luminosity in a landscape. I'm fascinated by the transformation of light and how these variations affect the mood of a piece. With pastels, my medium of choice, I'm able to work directly on textured paper or board applying color and blending.
Inspired by the 19th century landscape painters, who were in awe when they discovered America's endless beauty and inspiring vistas, I strive to bridge an emotional response with the representational elements of a location. My journey will continue with further exploration of mood and space using layered color and unique compositions to capture the essence of a place."
Artist Bio:
Born and raised in Southeastern Pennsylvania, Christina has a BFA from Moore College of Art and Design in Philadelphia, where she studied a variety of disciplines in illustration and graphic design. Her love of painting and drawing, along with her passion for the natural world, is apparent in her art.
Christina is a member of the Center for the Arts Evergreen, Evergreen Artists Association and Pastel Society of Colorado. She's an award winning artist that participates in many juried exhibitions, outdoor fine art festivals, and her pastels are included in national and international collections. Christina currently resides in Evergreen, Colorado, where her studio is located.
christina.oddo@costudios.com
303-838-5564
Contemplative
This pastel was inspired from a trip to Olympic National Park in Washington.
26" x 16"
Eye Catching
When I was younger, we took family summer trips to Moosehead Lake in Maine. This pastel captures a beautiful sunrise on that lake from a recent trip
11" x 14"