Nikki Miles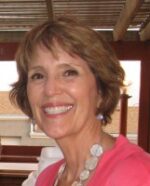 Color has been my inspiration since I was a very young child. When I received my first box of Crayola Crayons, I couldn't stop staring at the intense colors. Maybe I became an Elementary teacher so I could color? That is a possibility!
When I shopped as an adult, I was drawn like a sailor to the sirens, to any bright or scrumptious color. The object became secondary to the color. Even when all of my friends were decorating with neutrals, I gravitated toward primary colors.
Now that I am retired and free to live and express myself in any manner I please, I return to color. Bright beautiful colors! Since Pastels are the most vibrant of all mediums it is not surprising that I fell in love! When I first walked into a Pastel store and saw an array of 500 beautiful sticks of colors, I knew I was hooked.
I have formally studied art in Arizona over the past 4 years, but have taken workshops in all mediums my entire life.
Art is an expression of my soul that brings me endless happiness.
May it bring you as much joy as it brings me!
nikkimiles2@msn.com